A New World of Communication
Eyes Wide Open Productions is here to meet all your needs. There is no job too large or too small for EWO to handle. In this multimedia age, different outlets of media now interact with each other to define a completely new communication environment which embraces web ads, commercials, music videos, films, instructional DVDs, theatre production, TV production, independent movies, the music industry, and traditional print media.
In order to be a successful organization, understanding today's media environment is critical. The Eyes Wide Open Production Company's team operates at the highest level in this new environment. We are a team of leaders operating successful innovation in today's digital world.
Benefitting from the bigger picture
Eyes Wide Open's cross-functional design teams ensure that every communication solution really does exploit today's diverse communications environment to the full benefit of our clients. State-of-the-art design systems and methods of production ensure that clients can draw on the full range of expertise contained within the group, as well as a wide range of international partners and associates.
EWO Local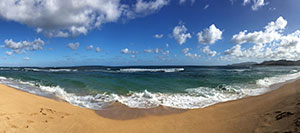 Located in Kauai, Hawaii; our state-of-the-art facility comprises of a full 4k live and production studio with green screen, theatre, dance studio, professional recording studio, edit suites and more. Conveniently located by Nawailiwili beach in the heart of the capital Lihue, just minutes from the international airport and with direct links to North America and Asia, Eyes Wide Open is perfectly positioned to deliver all your multimedia needs.
Mokan Nokan
EWO is producing
Mokan Nokan
, a family TV and web program used as an outlet for spreading inspiration.
'The Mokan Nokan Show' is a half-hour children's television & web/app based program used as an outlet for educating, inspiring and spreading positivity to children of all ages. And their parents too!
For more information and to view content you can visit www.mokannokan.com.